Our mission is to provide investors, homeowners, realtors, and other stakeholders with professional care and quality home improvement services, restoring kitchens and bathrooms to their former glory, all while lowering the economic burden of a full remodel.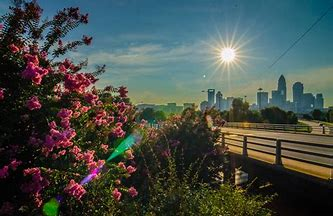 Serving the greater Charlotte, Concord, Gastonia, NC-SC Metropolitan area, our aim is to partner with you; providing a superior, restored product that is both functional and economical, our comprehensive services save you time, heartache, and money.
Our customer base is very diverse, comprised of homeowners, real estate investors, property management groups, and commercial enterprises.
The seeds of New life Resurfacing were first sown several years ago in South Africa. While the Brandt family owned and operated a cabinetry company, it became evident that another more economical option for kitchen and bathroom remodeling should exist........
If older cabinets, countertops, tubs, and tiles have structural integrity, (even if they are not the most fashionable color, or have dings and dents), refinishing, restoring, or resurfacing to a customer's personal color choice should always be another service option. Many years later while rehabbing rental properties in the USA, this need was again reinforced.
Wouldn't it be nice to have a professional full-service company that can do it all in the kitchen - refinishing cabinetry, repairing, restoring, and/or resurfacing countertops, and tiles, upgrading drawer slides, hinges, and cabinetry modifications? Bathroom restorations could entail resurfacing of tubs, surrounds, shower enclosures, basins, and vanity countertops. What an ideal home improvement option for the Charlotte market!  And so New Life Resurfacing came to life!