Kitchen Cabinetry Refinishing and Options
If your Kitchen Cabinets are relatively sound, and your kitchen design is satisfactory, you can experience that "new" look and feel without the inconvenience and associated costs involved in a full tear-out renovation.
A transformation can take place, where your older cabinet facades can be refinished (spray-painted) to a color of your choice. We can upgrade your drawers runners to self-close, soft-close, your hinges can also be upgraded to the newer soft-close hinges, and switching out the hardware will also make a wonderful fresh difference. Crown and light valences can also be added.
Here is an opportunity to be creative if that's something that you want to try. Perhaps the perimeter can be refinished to one color, and the island a different matching color, or perhaps the uppers and lowers refinished to different matching colors
All refinishing products used are KCMA (Kitchen Cabinetry Manufacturer Association) approved and should extend the life of your kitchen for several years to come!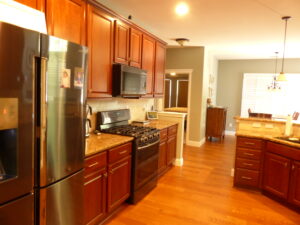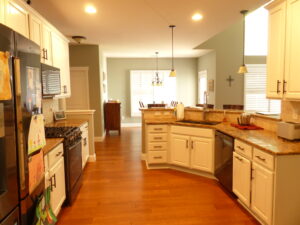 Kitchen Cabinetry Refinishing Options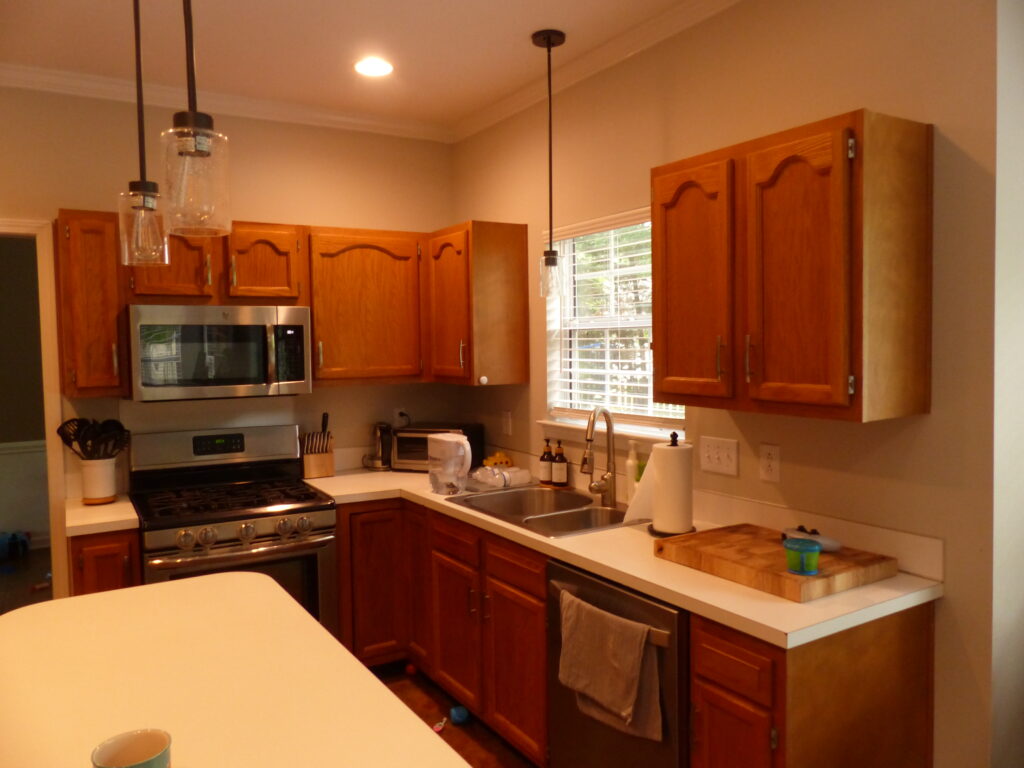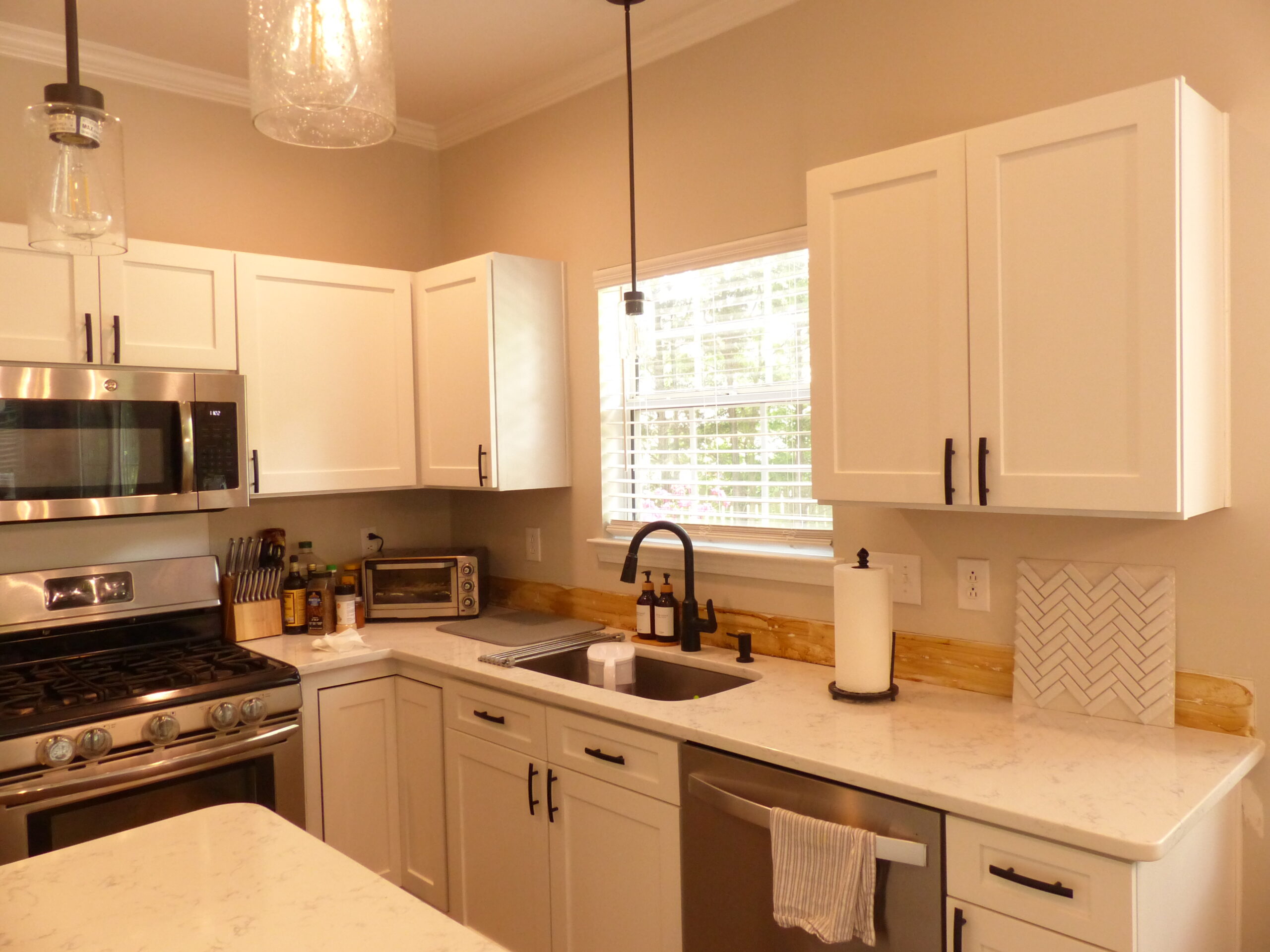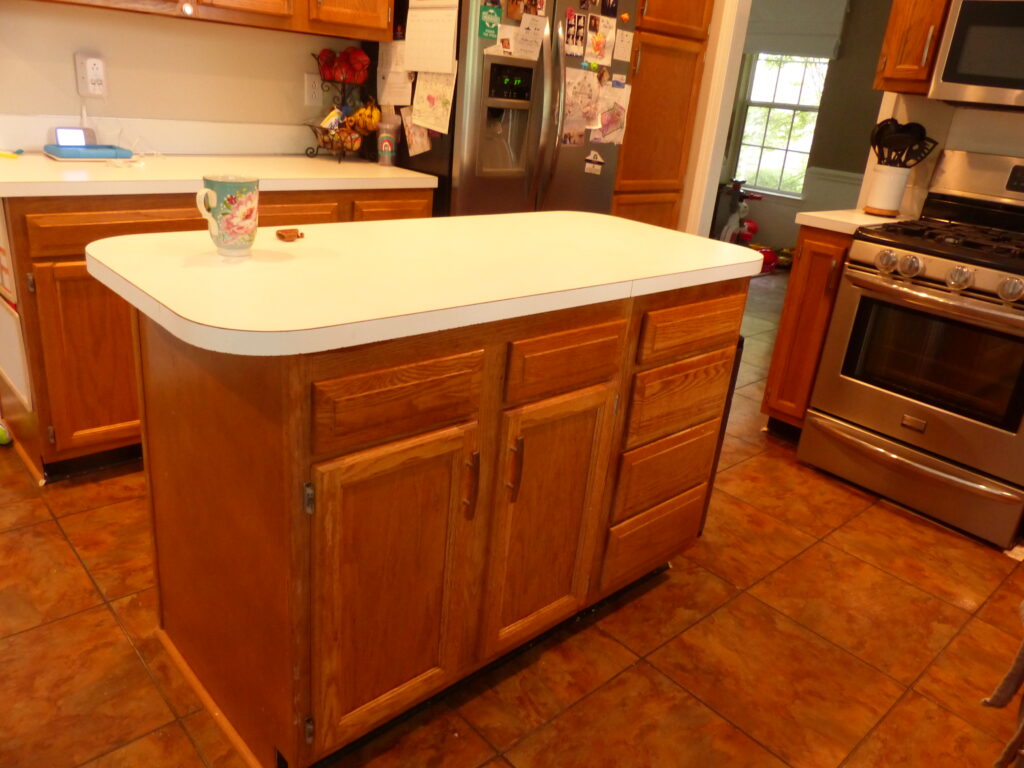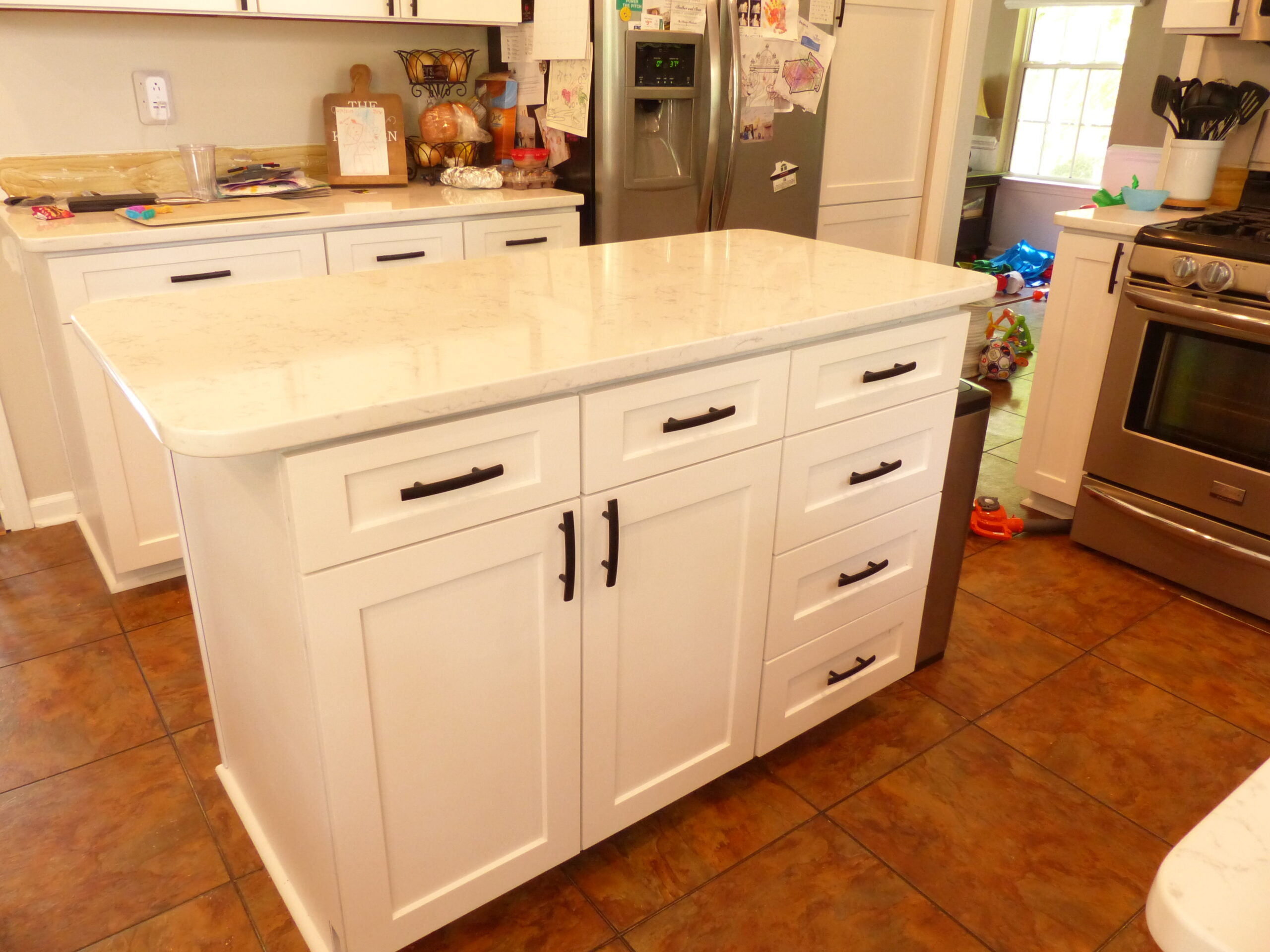 - Door Replacement prior to Refinishing
If your Kitchen design and cabinets are still acceptable, but the doors are old-fashioned, or you have the older exposed hinges, we have an ideal solution!
We can replace your doors with new, refinishing to your choice of color, upgrading your hinges in the process. The result gives your kitchen a magnificant contemporary look, without breaking the bank!
Cabinetry Modifications prior to Kitchen Refinishing
This Customer wasn't happy with the original design of their kitchen. They wanted a new Island, as opposed to the existing peninsula. A lot of extra cabinetry work ensued, drawer runners upgraded, and kitchen completely refinished in Sherwin Williams Extra White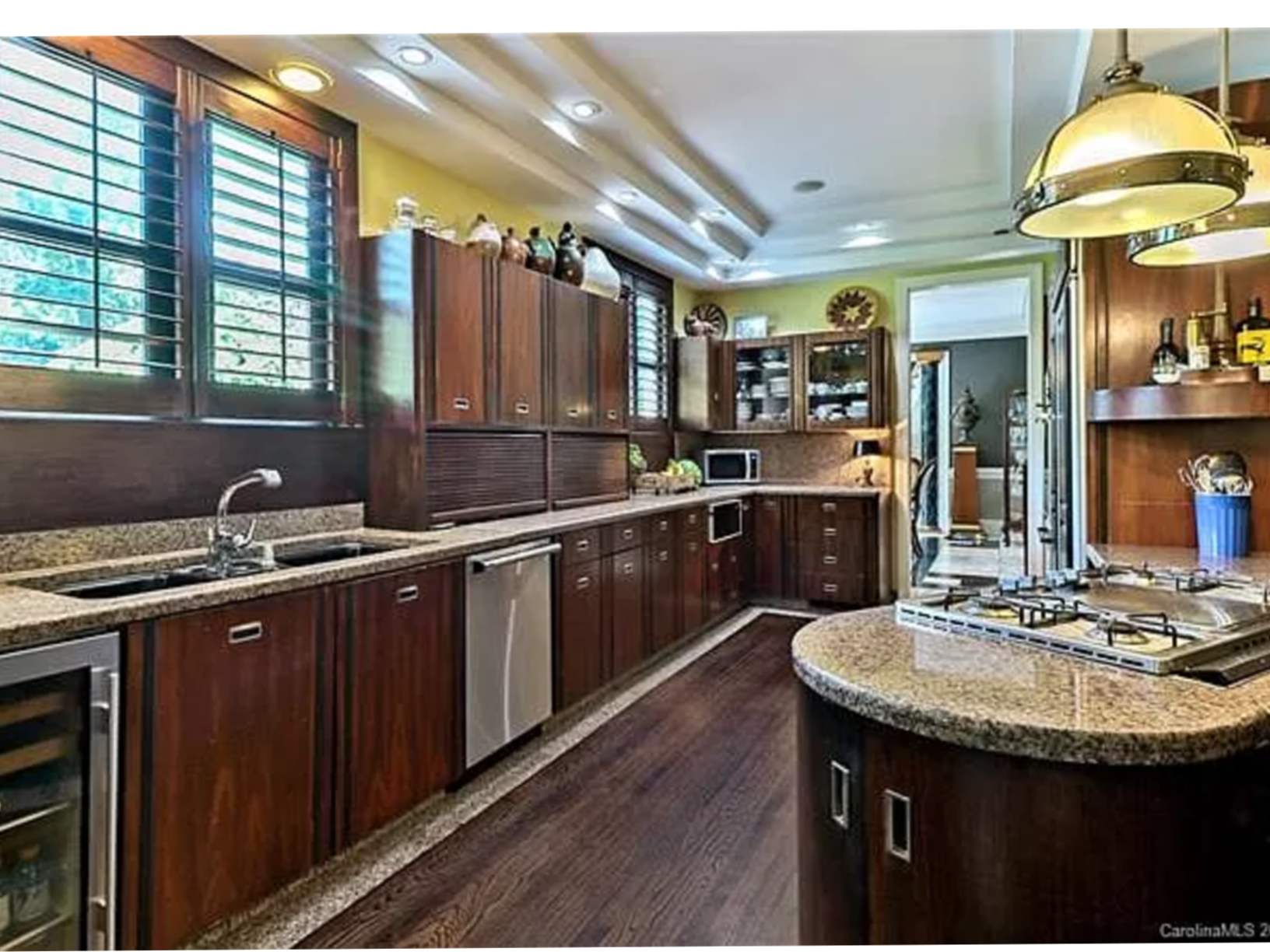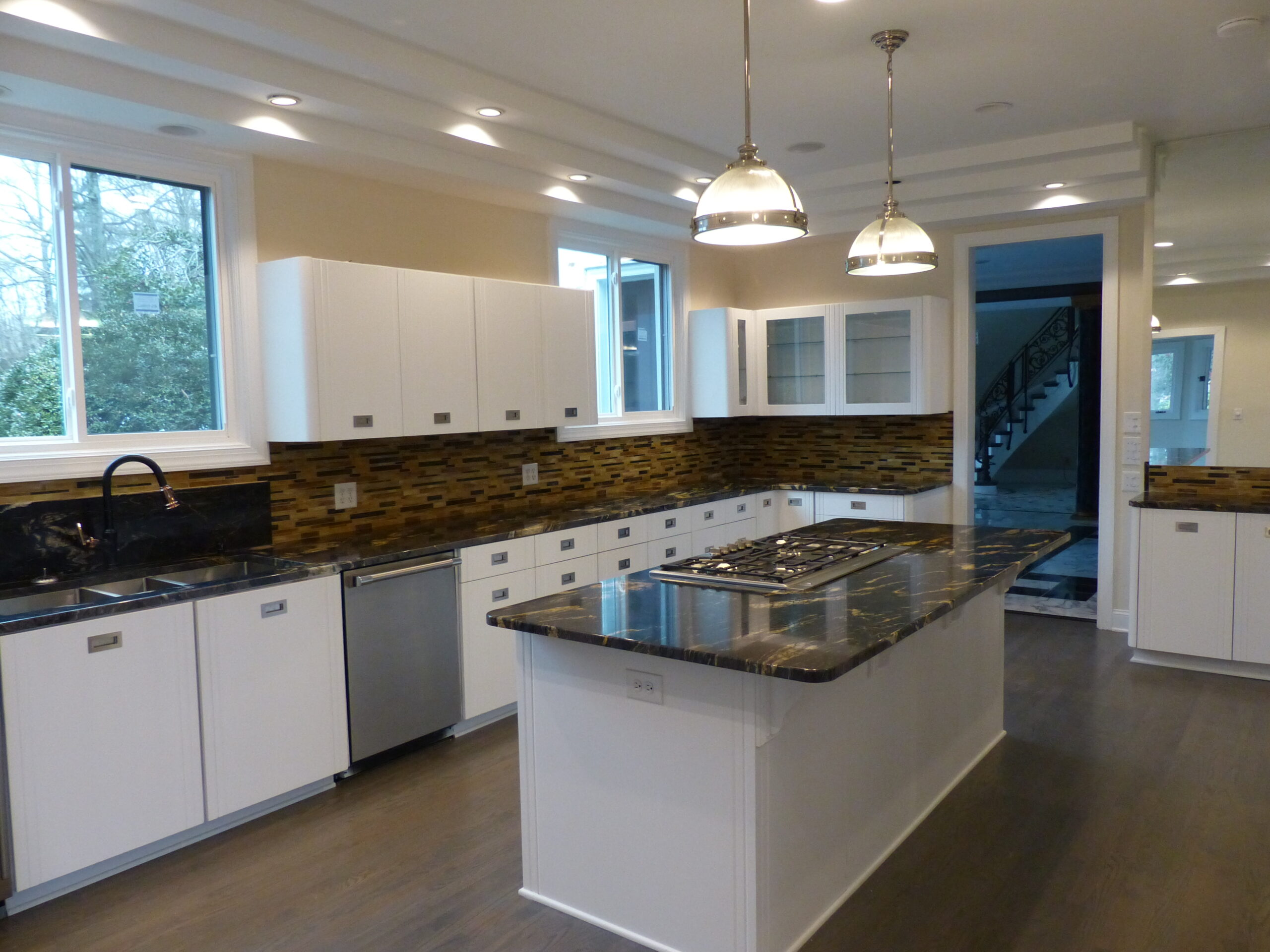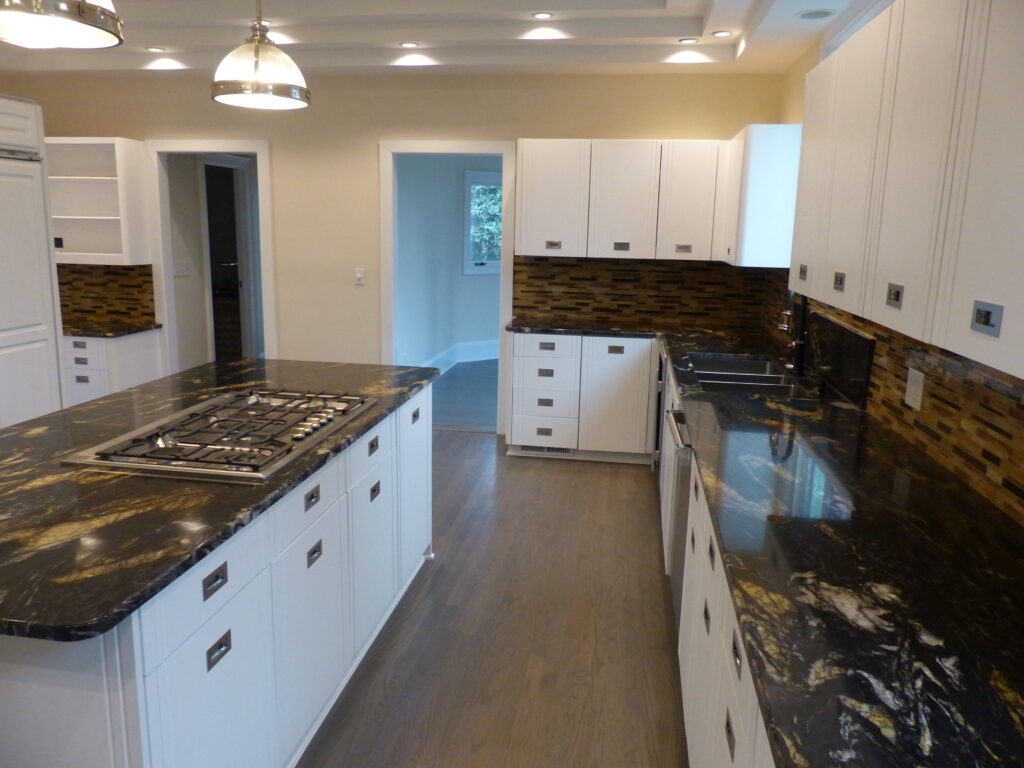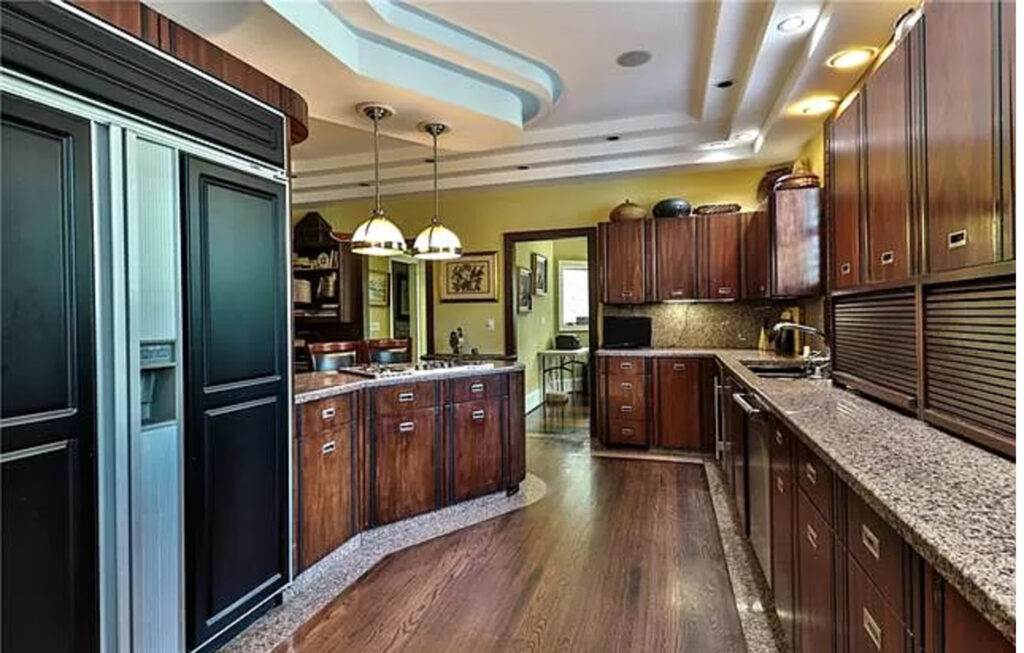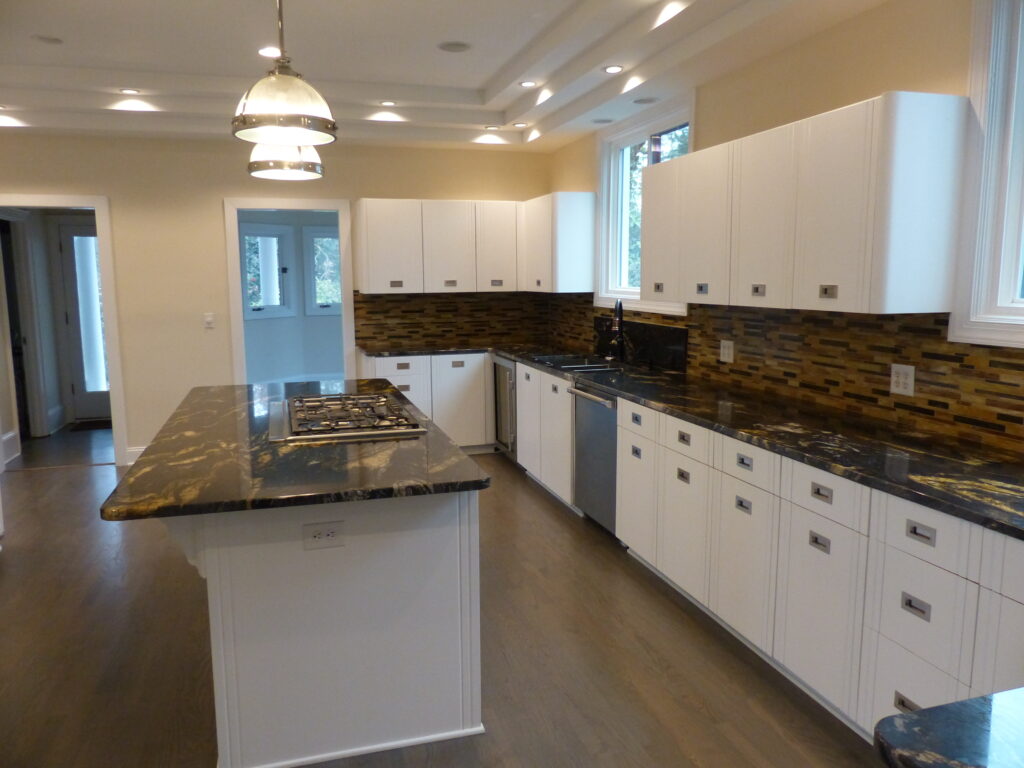 - Kitchen Refinishing in Different colors (Base and Uppers)
Here is an example where the client decided to have the uppers and base kitchen cabinets refinished in different colors. The choice had to be in keeping with the existing Countertop. They chose a satin "Spare White" for their uppers and a "Pewter Green" for the base cabinets. It was a great decision and the result was a stunning contemporary refinished Kitchen. We are ready to guide you through this home-altering process!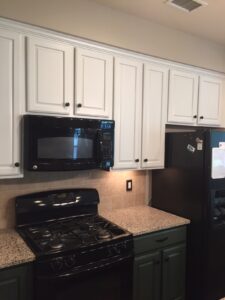 - Kitchen Refinishing in Different colors (Perimeter and Island)
The homeowners of this early 2000's house opted to refinish their kitchen in a Sherwin Williams "Alabaster White" satin for the perimeter, and "Indigo Blue" for the Island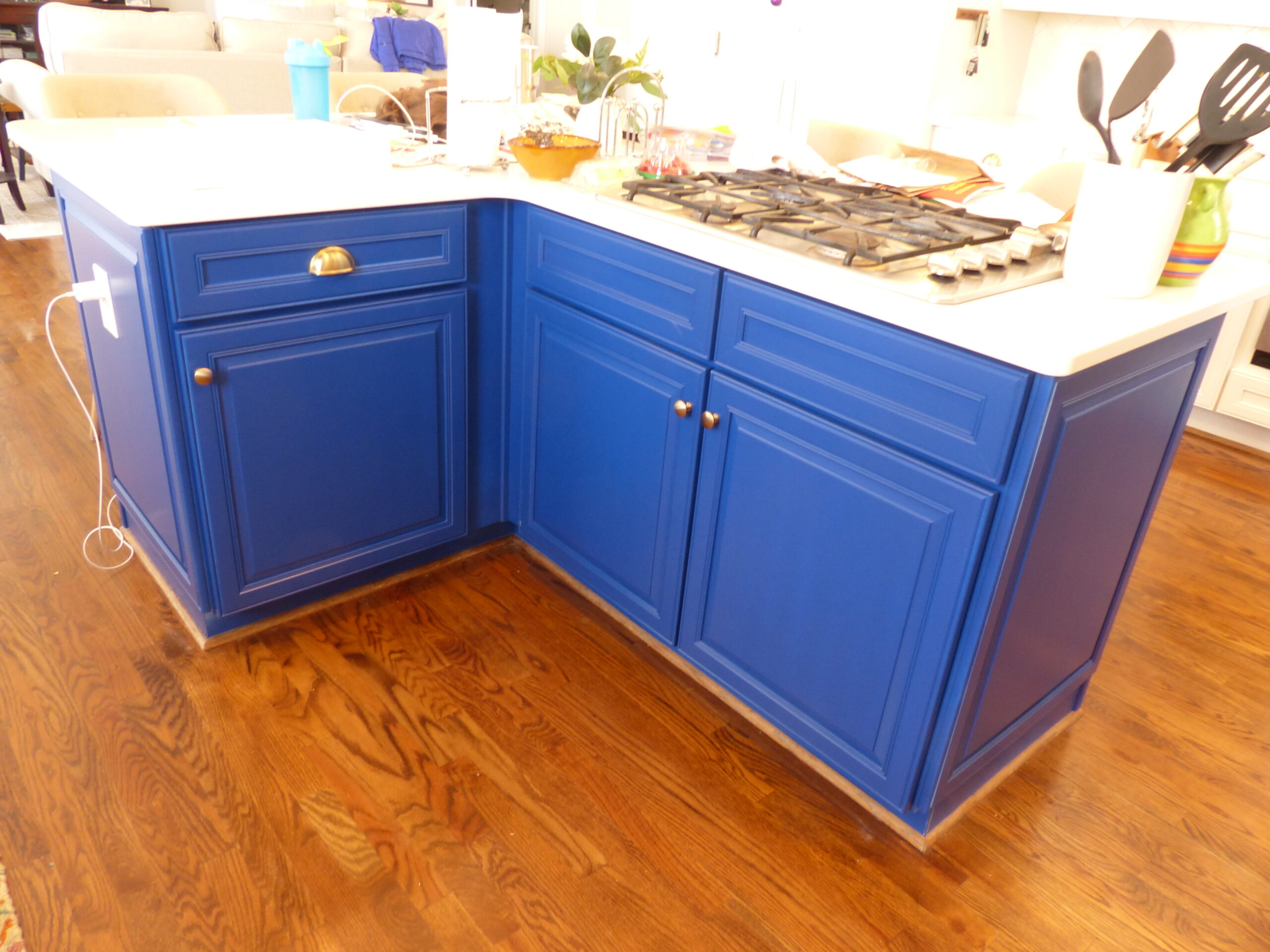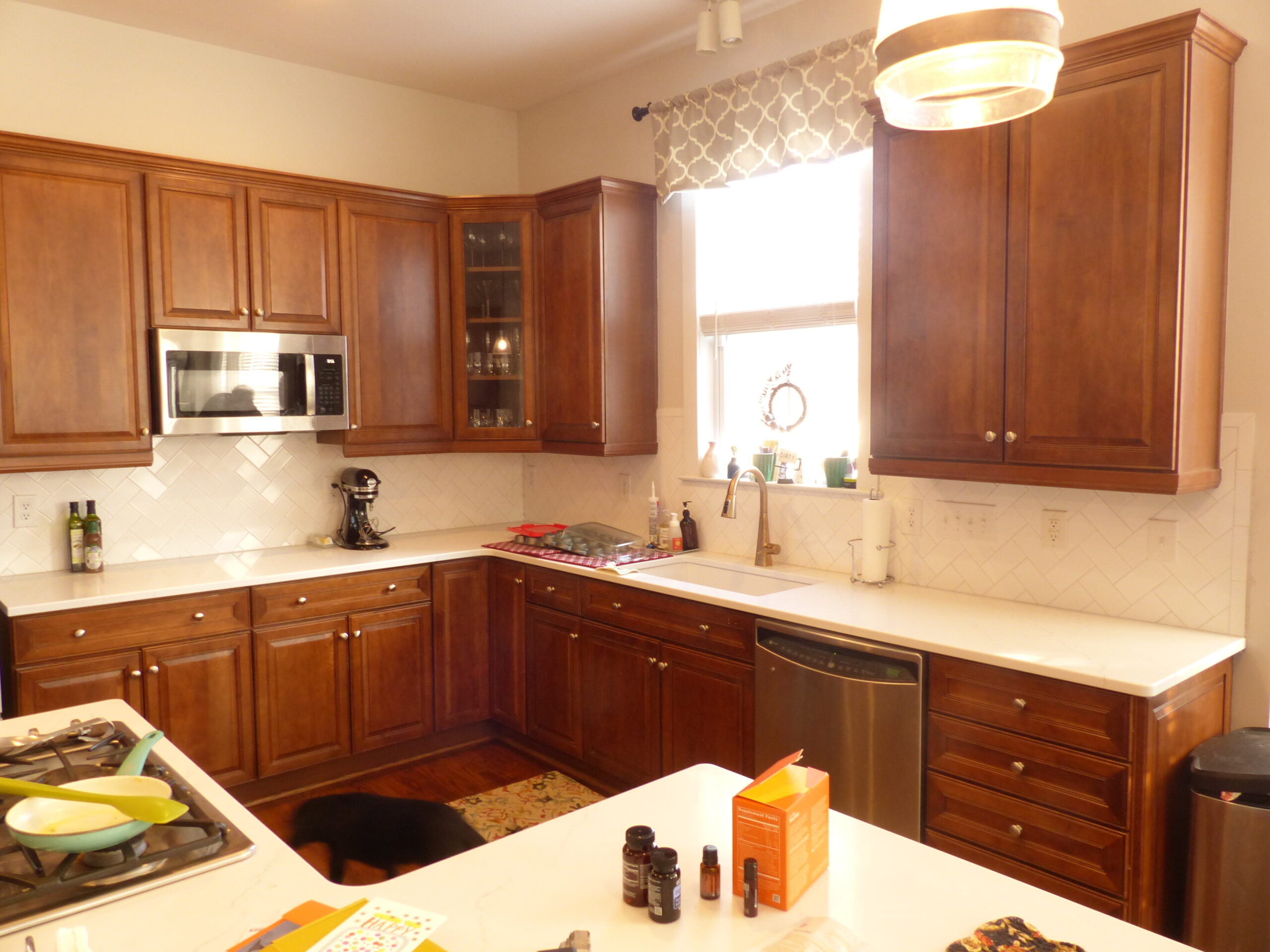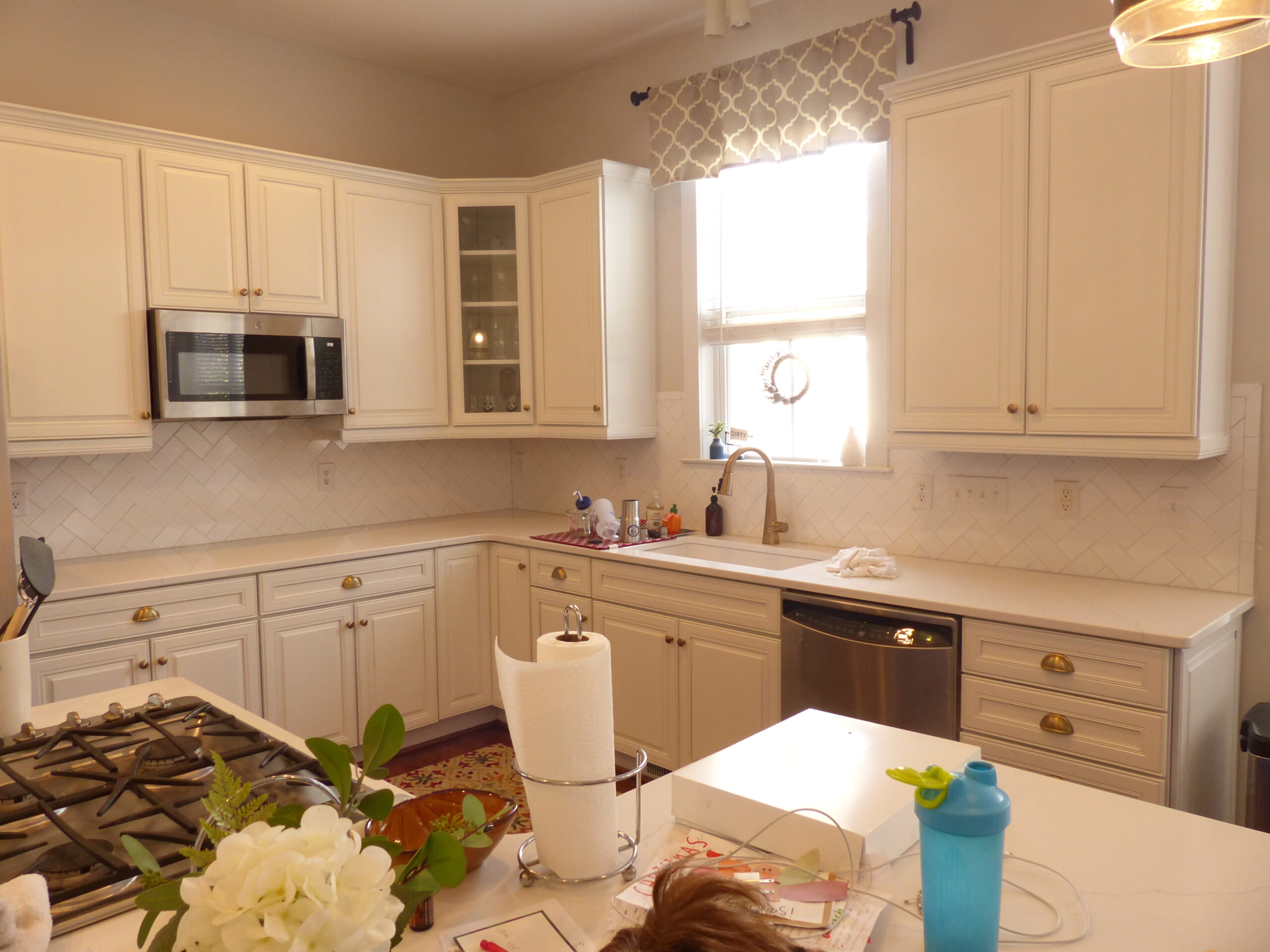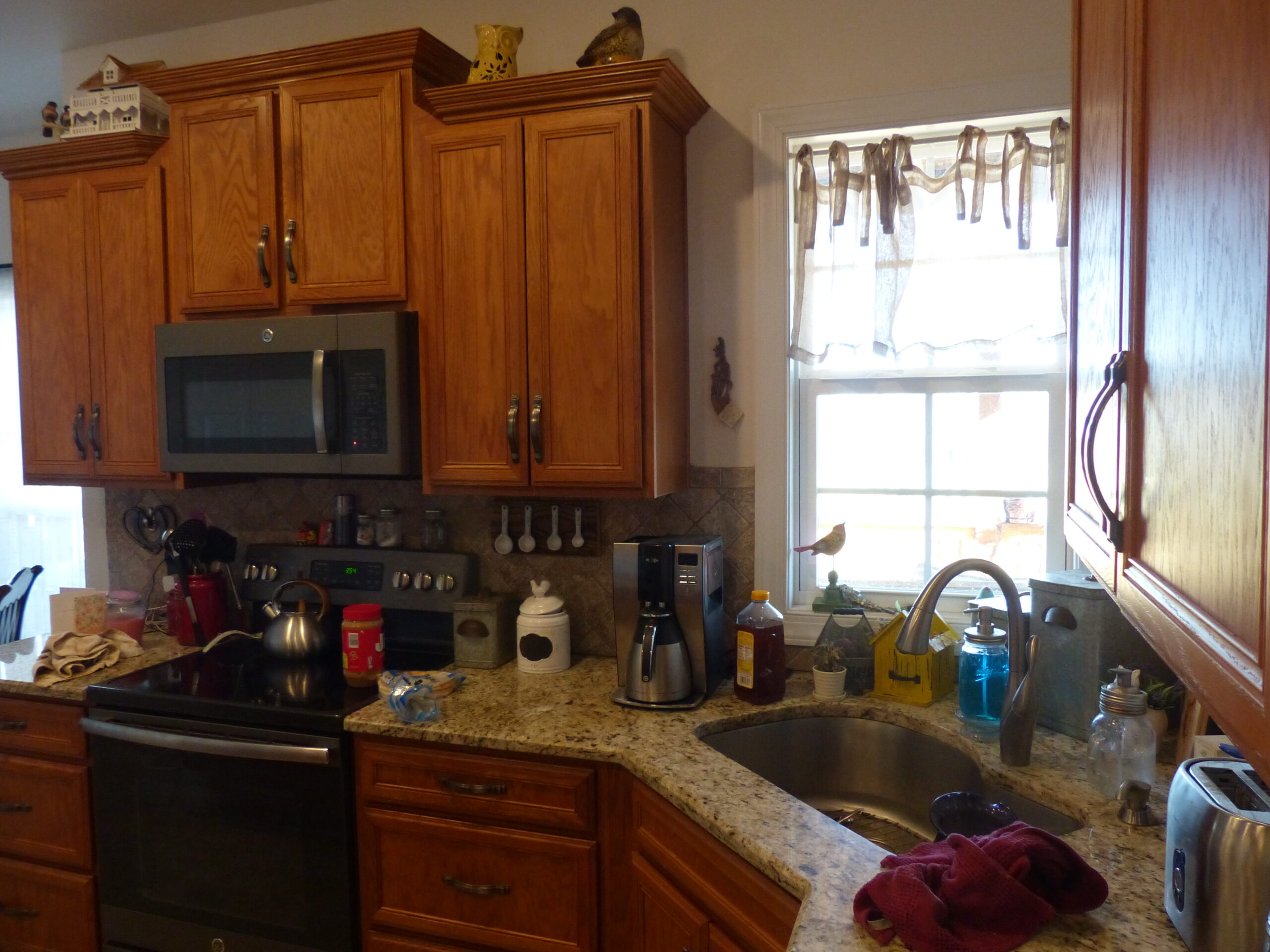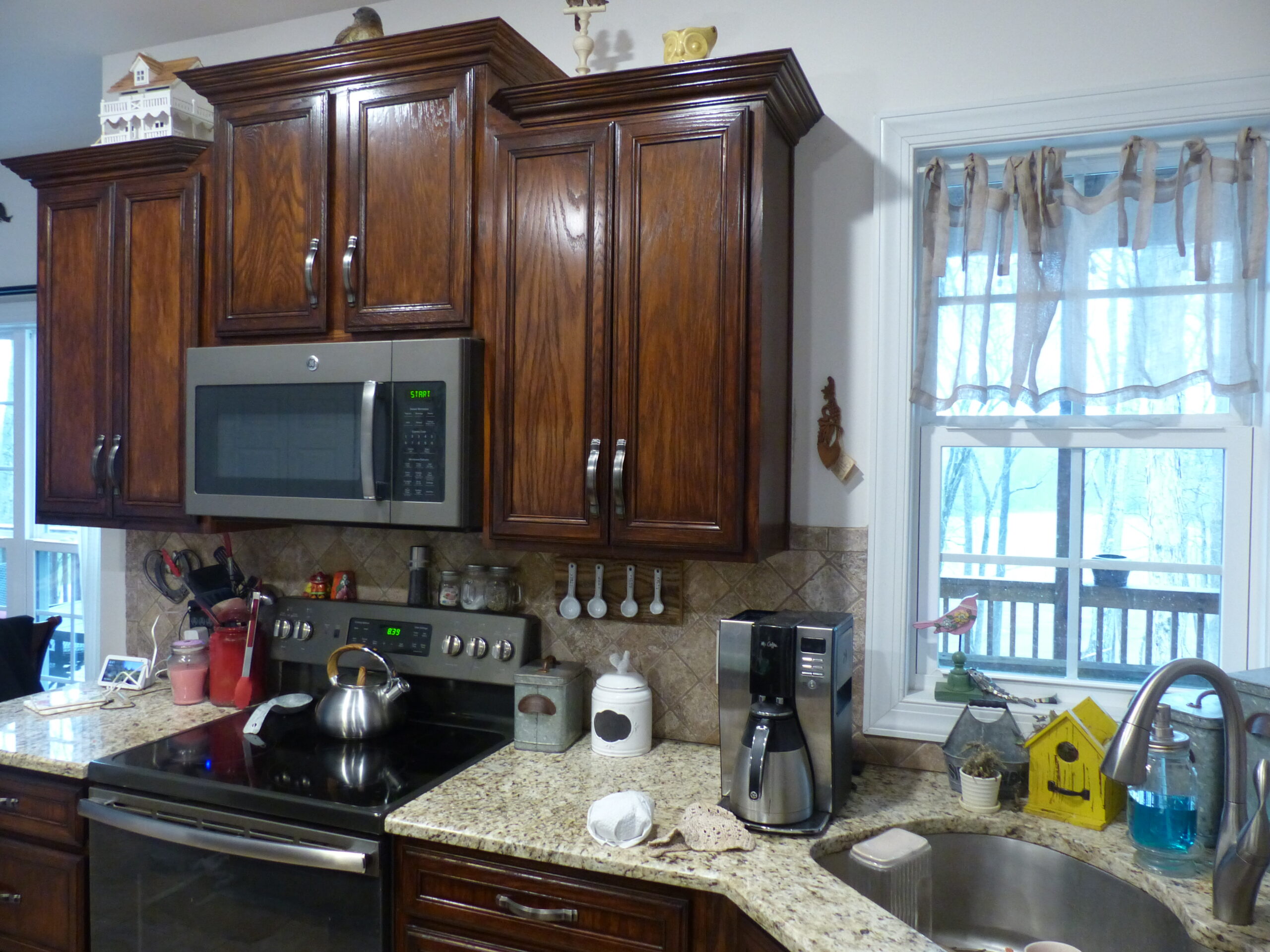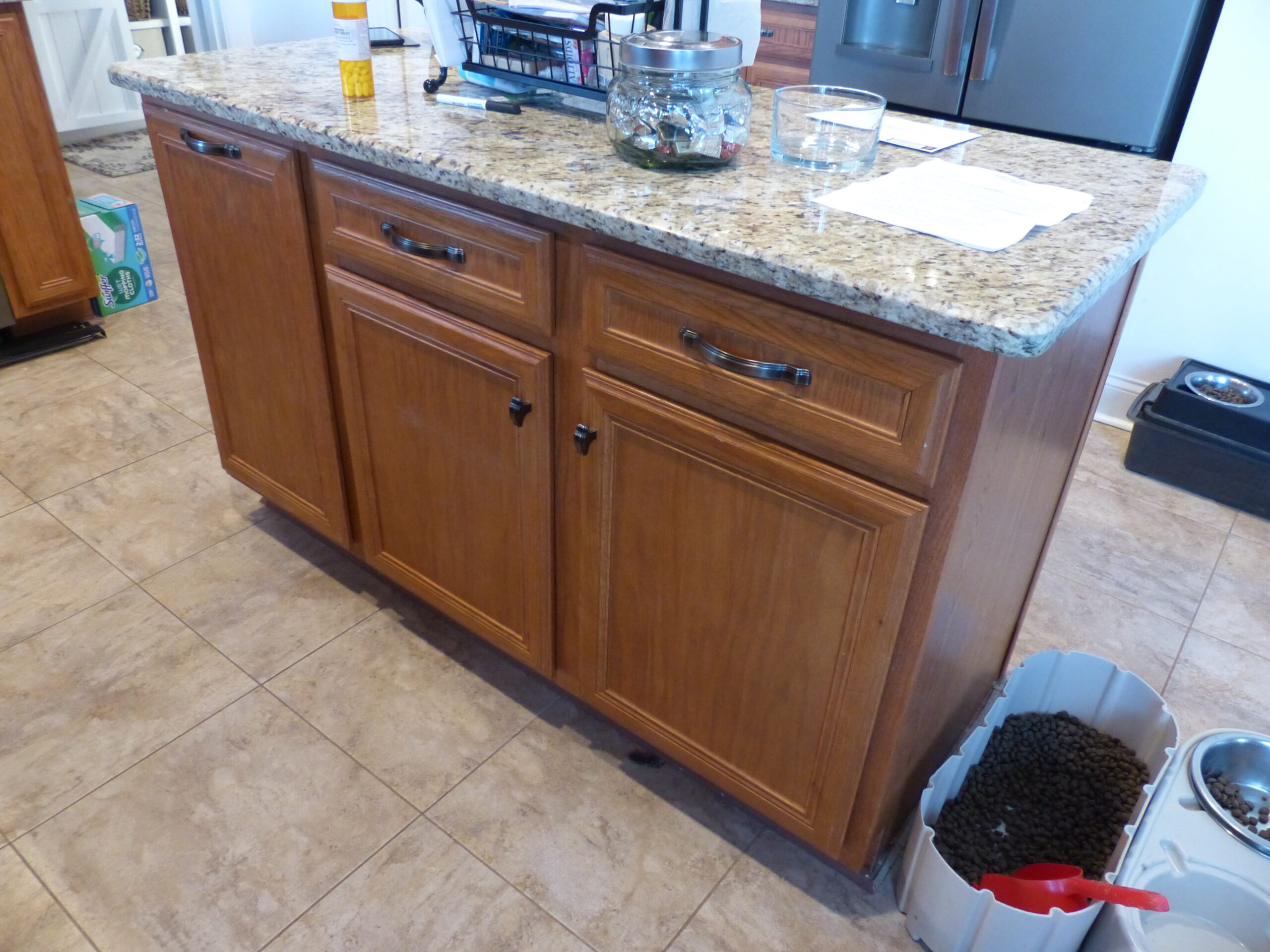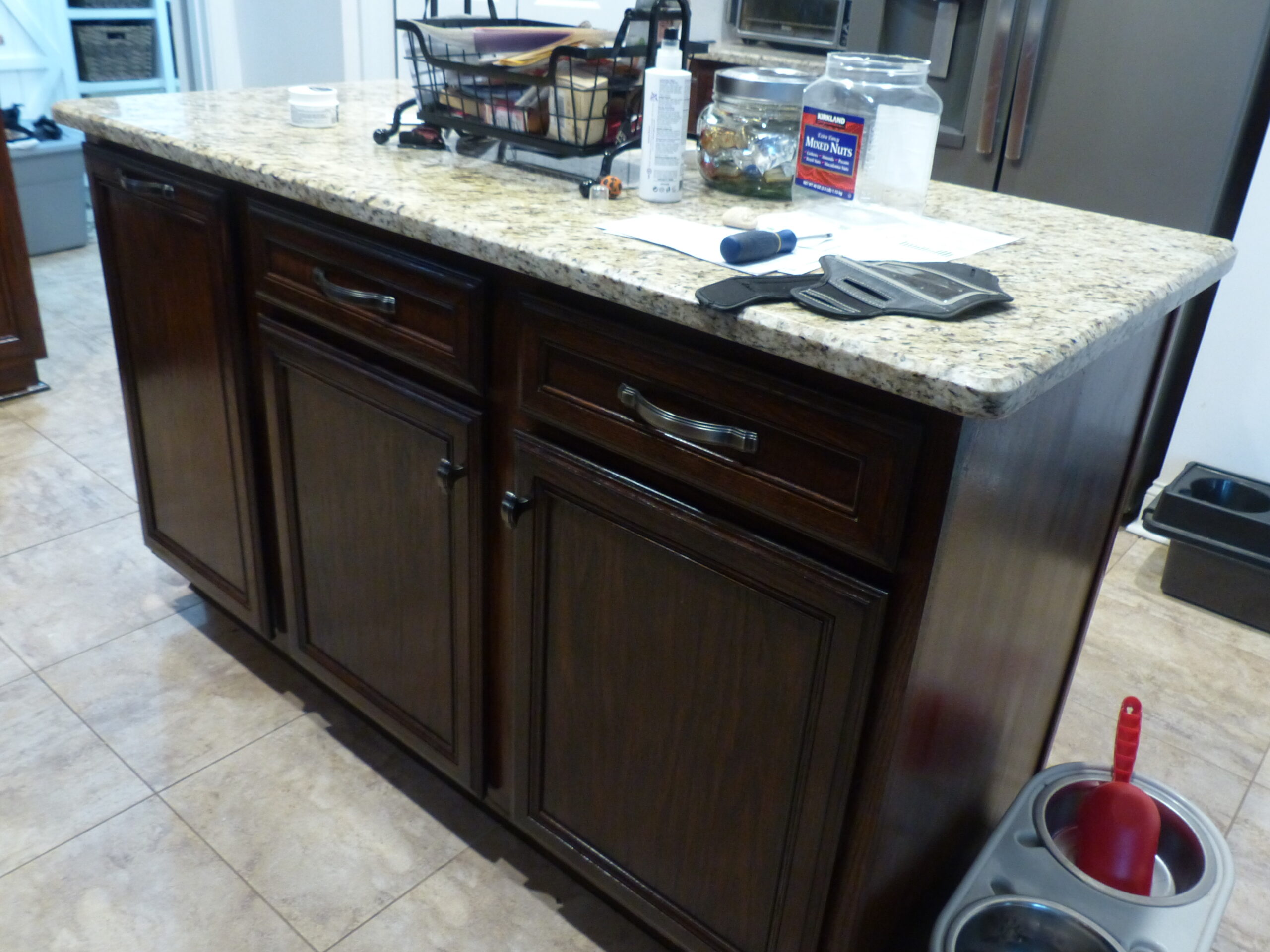 - Kitchen Cabinetry Refinish, color-change to darker
Although more than 95% of the refinishing we do, comprises of color changes to a solid, painted finish, we still have Clients that like the wood finish but want to go darker. Here is an example where the cabinetry and doors were first stained using General Finishes Products, and then top-coated with a semi-gloss clear laquer